FIND YOUR TEAM
THE "GRAND" EXPERIENCE
A GREAT PLACE TO WORK
We're a place where you can bring your entire self to work. Where your individuality is celebrated and appreciated. Where you're seen, heard and cared for by a team that feels like family.
NURTURE BODIES, MINDS, HEARTS AND SPIRITS
We're about more than just amazing food. Our commitment to nurturing the wellbeing of our people, guests and communities is the reason we're the only restaurant on Fortune's 100 Best Companies to Work For® list eight years running.


LOVE WHAT YOU DO
We're always celebrating team members who pour their heart into their work. Whether you're a line cook earning our Master Culinarian certification or a server receiving our Commitment to Excellence award, when you love what you do, excellence will follow.
MAKING A DIFFERENCE
We extend our hospitality beyond our restaurants to support local organizations with nourishing meals, helping hands and financial support.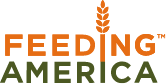 SUSTAINABILITY STARTS WITH
REALLY GOOD FOOD
But we don't stop there. We're committed to something bigger – like how and where we get our ingredients and the way we care for people in need.
SUSTAINABLE SOURCING

ANIMAL WELFARE
FOOD DONATION
TRANSPARENCY

PLANT FORWARD
100 Best Places to Work
We share a passion for excellence and a commitment for creating a welcoming workplace for all. It's why we're so proud to be recognized as one of the 100 best workplaces by magazines such as Fortune, People, and Forbes.
When I reflect on the past 10 years, this achievement takes on special meaning. No matter what has come our way, we've remained focused on nurturing one another and creating a great workplace for all of our staff and managers.
- David Overton, Founder, Chairman and CEO
A FEW OTHER AWARDS WE'RE PROUD OF:
FOLLOW US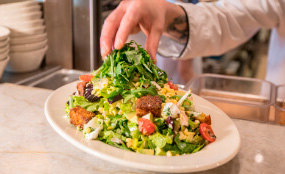 START YOUR JOURNEY WITH US